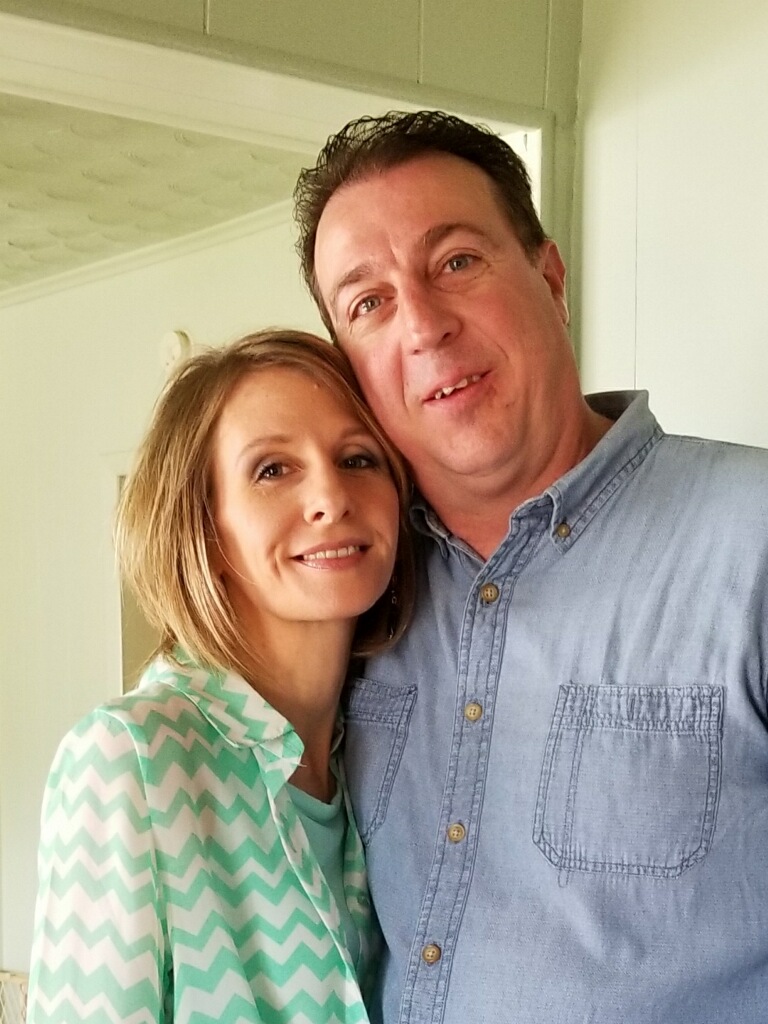 Children's Church Directors Bobby and Amy Maddox reside in Okmulgee, Oklahoma with their daughter Anah and dog Snowflake. They get to enjoy their granddaughter Saphira on weekends. Their two adult children are Kaylee of Perham, Minnesota and Jazaniah of Pine River, Minnesota.
They began together in June of 2015 as JCC's Children's directors. Bobby works at Muncie Power Products in Tulsa as Materials Expediter. Amy works as Activities Director and Transports Coordinator at Plantation House Assisted Living in Okmulgee.
Bobby and Amy believe in bringing up children to know God as a loving Father. They have answered the call to this ministry and they know that God's love rests on the Children's Church and their team. They are team players, always recruiting, forever growing, learning and leading by example. They continually purpose to have a servant's heart and to help other members of the Children's Church Team any way they can.
Celebrate Recovery Directors
Angie and Ed started Celebrate Recovery here at JCC 2 years ago. As of October 31, 2019 Angie celebrates 11years of recovery herself. During that time she has worked in several leadership capacities. Ed has 7 years of involvement in C.R. also working in multiple leadership roles.
Angie is a home health nurse with 33 years of experience. She has worked extensively with Special Needs children as well as the elderly. Ed owns a heavy equipment repair business with 27 years of experience, and brings 4 years of Bible College to the ministry. Ed and Angie live on a small farm with their 2 dogs, Gus & Rowdy, along with pigs, ducks, chickens, horses, goats and a cow.
Ed and Angie are passionate about demonstrating that God is Merciful and Gracious, that He is the God of second chances. They long for people to see that God is never looking for an opportunity to judge or condemn, but is always looking for a way to set people free from the bondage of their past. The desire for their hearts is to show that God delights in restoring the broken and downtrodden, giving them passion and purpose for their lives.
Kim and Steve became the Manna House Directors at Jubilee in 2014. They have been married for 29 years and have 4 wonderful children and 8 beautiful grandchildren.
Kim was raised in New York and Stephen was raised in Oklahoma. They currently reside in Henryetta, Ok.
Steve and Kim have a heart for helping people in their time of need. They help those in the community by providing food & hygiene products for those in need through the Manna House Ministry. They love helping others and look forward to every time they get to distribute food.
They believe in miracles and that God is no respecter of persons. They put God's word as first place in their life and find that it is a blessing to help others and to let the love of Christ to flow through the Manna House Ministry.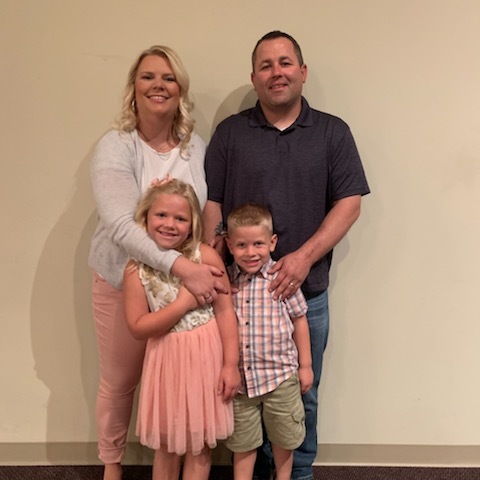 Pastors Art and Joy have been married for 11 years and have two beautiful kids, Addyson age 7 and A.J. age 5. They reside in Mounds, OK and enjoy country living along with their two dogs and chickens.
Pastor Art was born and raised in Bielsko-Biala, Poland. He moved to Chicago at the age of 9, where he developed his English language. Art works at Phillips 66 as a Mechanical Technician. Joy works at Jubilee Christian Center as Worship Pastor, and Media Director.
Art and Joy have served as the Youth Pastors at Jubilee Christian Center for 3 years. Art's desire is that our teens feel empowered and challenged to step out and fulfill God's purpose for their lives. Every Wednesday, Art speaks into our youth in a refreshingly transparent way that is uplifting and practical. Art and Joy's goal for the JCC Youth is to create engaging environments where they can connect with each other and in teaching and worship, grow closer to Christ.
Joy has been the Music Director at JCC for 10 years and continues to bring JCC's congregation into a new dimension of worship. Joy works full time at Jubilee as Worship Pastor, Media Director. and is the Co-Youth Pastor with her husband Art Chatys. Joy & Art have 2 children, Addyson (7) and A.J. (5). They reside in Mounds, Ok where they enjoy the country living. She has lived in Oklahoma for 33 years.
Joy strives to lead the kind of worship that Jesus can look into every corner of our hearts and know that He is truly be praised. At Jubilee we have anointed, holy ghost filled, healing power kind of worship services. Joy's calling goes beyond just singing, but she has a purpose of drawing out other team member's talents and helps them grow as spirit-led worship leaders. Every instrument, every voice, every sound man and computer technician play a vital part in JCC's Music Ministry. It's a team effort. Joy's passion is to serve God as David did, humbly and always tuning in to hear God's voice.